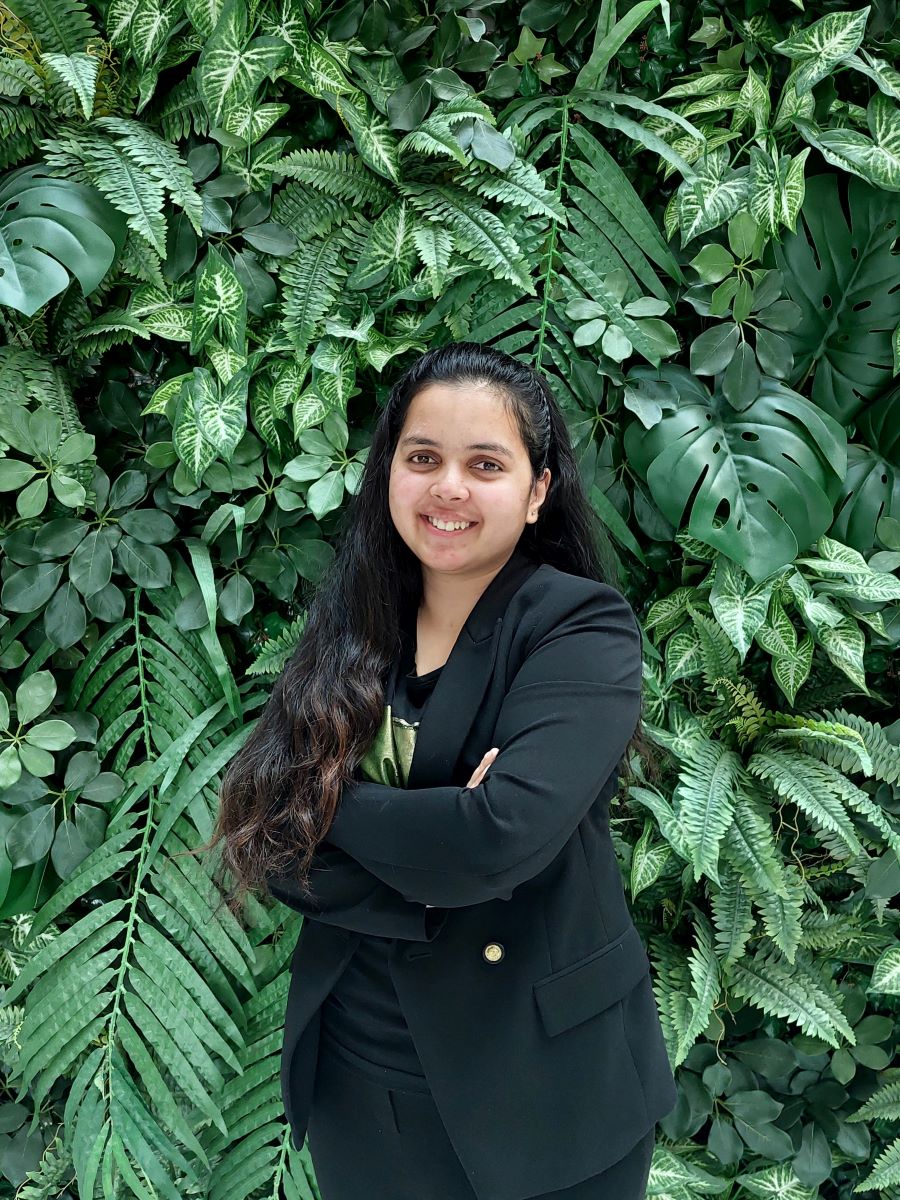 Coming from a family of "aviation geeks", the Global Talent Acquisition Partner at Chapman Freeborn Group, Anika Bansal, has always been interested in joining the industry. And even though her plans were interrupted by the Covid-19 pandemic, in the last few years, Anika managed not only to move from India to Lithuania at the age of 18 but also started studying Mechanical Engineering and joined our group — first as an intern and later as a full-time HR specialist.
What is the secret behind Anika's success? "As a kid, I wanted to become either a Pilot or an Aviation Engineer. Currently, I am a solo paragliding pilot, which is the closest I have gotten so far to becoming an actual pilot! However, my main field of interest has always been recruitment," says Anika. Her passion took her a long way — in September 2021, Anika joined BAA Training as a Talent Acquisition Partner Intern for 3 months, where she worked side by side with her mentor, the Chief People Officer Laura Mieceliene, for whom she's extremely grateful for the invaluable professional lessons.
According to Anika, the internship was an excellent opportunity to gain experience in the industry and become a member of a global aviation family. "My internship at BAA Training was my first ever work experience in Lithuania. I learned a lot of basic and crucial things like work culture differences between India and Lithuania, up-to-date recruitment trends, hands-on experience with project management tools, and the freedom to experiment and find out what kind of recruiter I was going to be from there on with all the constant changes."
A bit less than a year later, in July 2022, Anika was invited to join Chapman Freeborn and has stayed there ever since. What fascinates Anika most about her current role as a Global Talent Acquisition Partner is the freedom to try new things, not being afraid to fail, and pushing herself to become the best version of herself professionally. Even though finding a work-life balance in a foreign country is still a challenge for Anika, the supportive team has helped enormously.
"I couldn't have asked for a better team, both at Chapman Freeborn and Avia Solutions Group. Not only did they help me integrate into the company smoothly, but they've always supported me in ways I've never experienced in any of my previous workplaces," shares Anika. She believes that not only the HR team but also the company itself has created a healthy environment to grow in — Anika says she never had to deal with micromanagement and would only receive encouragement and constructive criticism from her manager Ayla and other colleagues.
When asked about her greatest successes so far, Anika mentioned her newfound relationship with Recruitment Data and Analytics for the company. She has already contributed to reshaping and maintaining recruitment data and constantly improving it. "Along with that, another biggest achievement of mine has been the APAC Passenger Charter Brokers Project, where I have hired brokers in various new locations that I haven't dealt with before such as Hong Kong, Shanghai, Thailand, Indonesia and Singapore," proudly adds Anika.
The internship experience at Avia Solutions Group transformed Anika's life — she's sure about that. It provided her with valuable skills, industry knowledge, and supportive networks. Through her dedication and passion, Anika successfully transitioned from an intern to a valued team member, finding fulfillment and growth in her career. "My journey serves as a testament to the power of internships in shaping and propelling professionals toward success," concludes Anika.