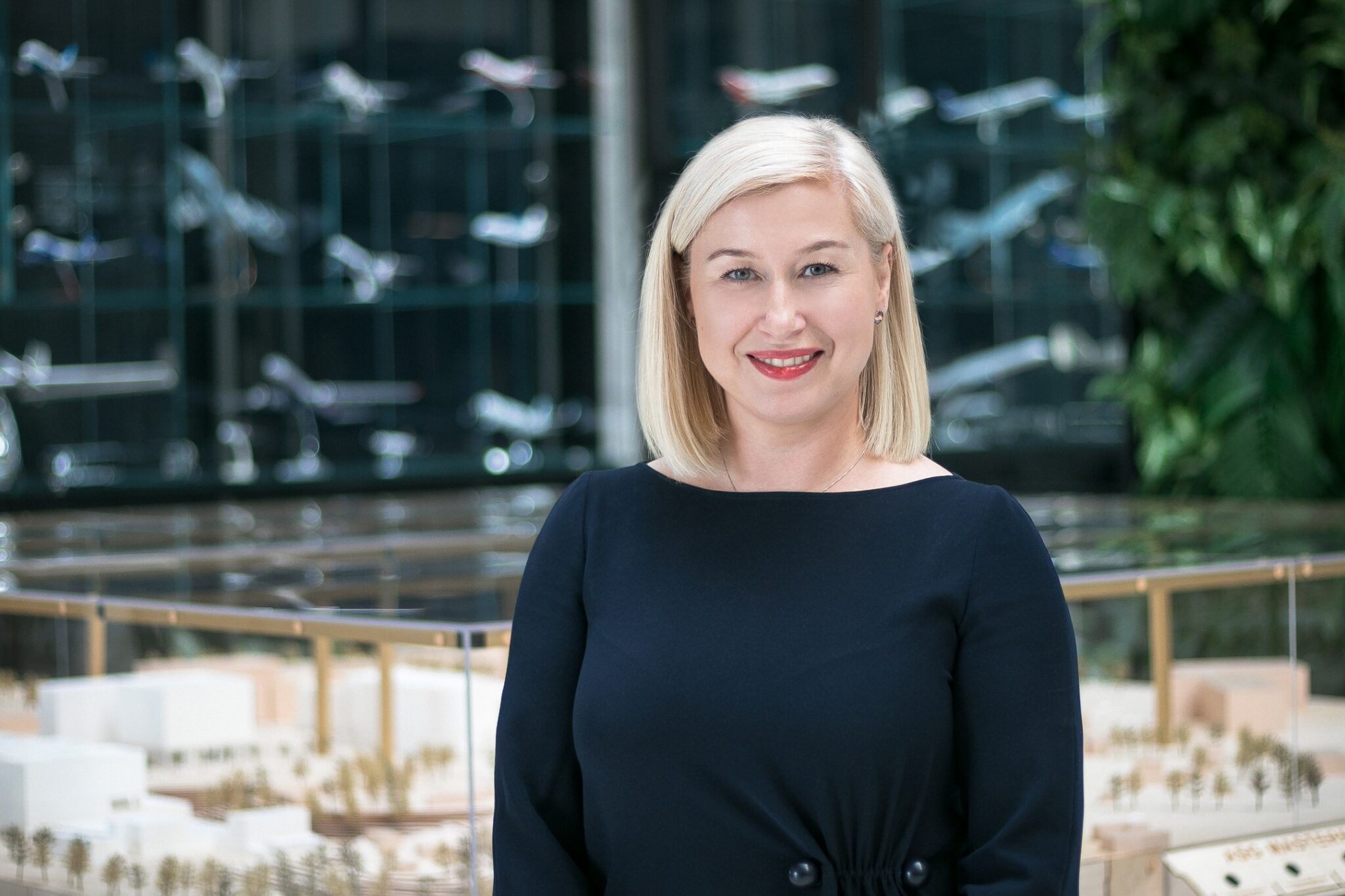 Supporting mental health in the workplace is no longer a nice-to-have but a new normal. Avia Solutions Group has been on a journey of creating wellness solutions to help employees thrive for years, and is not planning to stop.
We believe that mental health and employee performance are not two separate topics but rather two parts of the same equation. Therefore, by creating a positive work environment and providing tools to better understand one's emotions, we empower individuals to overcome any challenges, be it at work or home.
Inga Staniūnė, Chief HR Officer at Avia Solutions Group, strongly believes that emotional wellness requires daily care and attention. According to her, strengthening the overall employees' mental fitness is "crucial for them to be both happy individuals, but also engaged contributors" to their team.
The Chief HR Officer notes, "Everyone comes to work with different worries, which can affect our performance. By learning how to recognize our emotions and strengthen our mental health, we do believe that our employees will be able to feel more confident while dealing with complex situations."
Understanding the importance of emotional wellness, our organization has been testing out various practices and initiatives. Every three months, we offer emotional support training — an open space to share our experience and learn new preventive techniques for burnout. Employees of Avia Solutions Group and several other subsidiaries also use a mobile application called Mindletic, which we have found to be extremely helpful when it comes to getting in touch with our emotions, searching for relevant literature, or reaching out for professional help. And we can feel the overall emotional resilience of the whole ASG team with the help of Mindletic. Every manager's routine includes 1-to-1 conversations with employees, during which not only work results are discussed, but also the employee's emotional well-being.
It has been 5 years since we started conducting an Employee Engagement Survey called "Have your say" and Group`s subsidiaries globally had opportunity to express themselves. This year, for the first time, we included additional questions about mental health. Another new addition to the practices was initiated by our Marketing Department — mood markings on the office fridge. Since their work revolves around creativity, it is better to allocate tasks knowing which person is emotionally ready to tackle what.
Why are these topics getting more and more attention now? While the pandemic was a difficult period for all, it also taught us some valuable lessons. "As soon as we came out of lockdown, it became clear that any issues, including emotional health concerns, can be resolved through communication. Creating a safe space for professionals to share how they're feeling is crucial. Without this, the organization would risk losing out on feedback that could potentially help retain talent", says Inga Staniūnė. As little as ending/starting regular meetings with a question on current feelings can open the door to (yet) unknown challenges someone is dealing with.
With the help of encouraging management, such questions will eventually become habitual. We always try to remind managers within our organization to turn to the HR team for advice, because we understand being the first point of contact to the employees might be challenging. Today, we're happy to receive more "knocks" on our advisory door than ever before, same with the Mindletic app user count, as it proves that the long-awaited change is here.