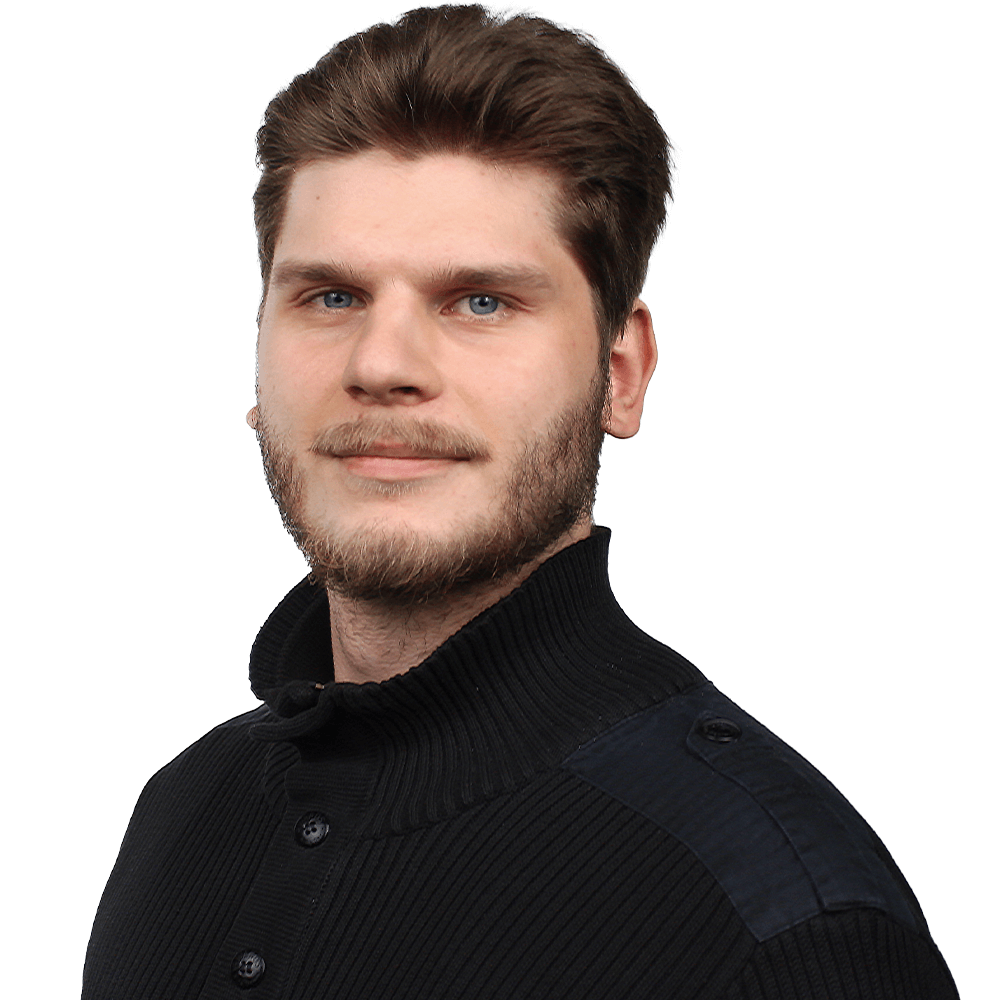 It was almost 6 years ago when Alvydas Armusevicius, then a curious IT student, knocked on our door, looking for valuable work experience. Avia Solutions Group subsidiary AeroTime Hub welcomed him in for a few-month-long internship, which turned into a successful career.
Alvydas, now a Programmer at AeroTime Hub, joined the company having no previous experience in aviation nor any industry-specific knowledge. However, he was extremely eager to learn everything and anything that could get him closer to becoming a professional. More often than not, young applicants are fascinated by aviation but not so much by the daily duties. This story was different.
"I joined AeroTime Hub as a Data Specialist Assistant, which was a real eye-opener on how important is teamwork. After the agreed two months, I enrolled for another internship, just a different role — Junior Quality Assurance. This experience taught me a lot about web development processes, proper code formatting, and other technicalities you wouldn't learn in class.", Alvydas remembers.
The two internships helped the programmer propose a strong final paper for his bachelor's degree. Once he was done with his studies at VIKO (Vilniaus Kolegija, University of Applied Sciences), Alvydas was finally able to join the company as a full-time Junior Quality Assurance Specialist. He kept on growing and delivering good results, so the job titles kept on changing. One year in, he became a Junior Web Developer, and after another one, the "junior" part was removed.
When asked what motivates him at work, Alvydas answered with confidence: "Any kind of programming requires logical thinking, which is a muscle that needs to be trained daily. Searching for solutions that would be quick to implement and then testing them out is challenging yet very rewarding."
Alvydas' latest accomplishment and one of the proudest works is the AeroTime Hub website uplift. "I was happy to lead the project and take on a number of different responsibilities: looking after current systems, developing new features, launching, and managing." No doubt he's come far!
Avia Solutions Group family is all about supporting young talent. Our doors are always open to those who are willing to learn, grow, and prosper. Or as Alvydas said himself, "Everyone here is super friendly and helpful, so don't get tricked by the suits and the serious looks on everyone's faces — it's just a façade."