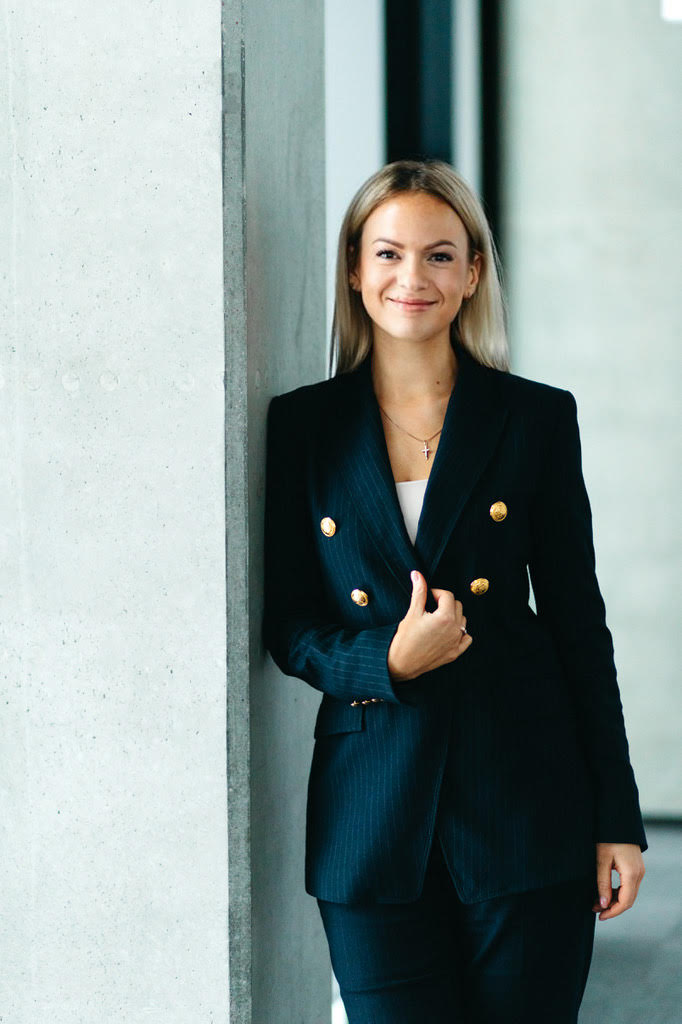 Diana Punane, Crew Control Manager, SmartLynx, has been successfully named Employee of the Year 2022, in the 'Rising Star' category. Winners of this award stand out as they proactively take control of their steep career trajectory. Diana has only been with the business for two seasons, but her contribution has already drawn attention as someone who's incredibly reliable, dedicated, and dependable. These attributes are not only in relation to the company, but to her fellow staff, and SmartLynx customers as well.
Diana has earned this award for her stellar performance in what was, once again, an extremely challenging year for the aviation industry. Her resilient attitude is partly due to her experiences during COVID, when she unfortunately lost her previous position due to the impact of the virus on the aviation industry. But she has come back into the sector after an extremely testing time in her professional life, and wow is it good to have her back! "SmartLynx started to recruit in early spring 2021 and I applied not even thinking about a specific position. I simply wanted to be back into aviation. I started as Crew Control officer and clearly remember my first 3 months — every shift felt like the last one because the company was growing really quickly, and it was a huge challenge to keep up with the pace. But giving up or losing is not part of who I am. As my previous manager would say, I'm a great example of someone who didn't find everything easy to begin with, but I became driven and motivated to exceed the levels required."
As with all of our award winners, part of what makes them unique is their modest approach and inclusivity towards their fellow team members. "I'm very pleased with this award as I gave a lot of myself to the role last year, but I also have many colleagues who deserve the same appreciation. To be Employee of the Year isn't something you can do without the support of a great team."
When asked about what else makes her successful in her role, Diana added, "I think having a real passion for aviation helps me to succeed — it's also down to having fantastic, professional, and dedicated colleagues around me who create a working environment in which to thrive. I also think character is important — being able to deal with stressful situations. But as with anything in life, if you have a sparkle in your eyes for whatever you love, you can achieve great things!"
"Pride, gratitude, and excitement" are the three words Diana used to describe being part of the Avia Solutions Group family. "I think everybody knows how challenging last year was so I would say each day was an accomplishment for me. Starting the S22 season with an almost entirely new team felt like mission impossible, but now I can proudly say I have built a strong team with the same attitude and dedication. This is huge achievement for me, and the team has become an important asset for our company."
In terms of key challenges for 2023, Diana added, "working with our fellow humans always requires a lot of energy, but at the same time I'm receiving good energy back. It's very easy for me to unwind though — I need people around me, so it's enough to have just a few hours to spend some time alone and then I'm back on track. At home I live by the beach, so the sea and the sunset help me to recharge."
Diana said that she always tells her team to remember the following three things:
Don't stress too much. Especially about things you can't control.
Don't take things personally.
If you're not sure, say yes to new challenges!
Our rising star winner added that these words of encouragement always make her smile, namely because she often needs to remind herself of them too. We hear you, Diana!