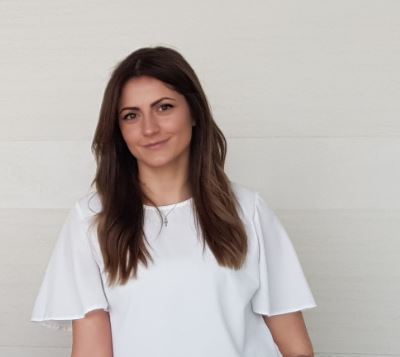 "The best lesson I have learned since working here is never to think I know it all and always to hear out different people's views", shares Preslava Ivanova, a Senior Passenger Charter Broker at 'Chapman Freeborn'. Throughout her career, the woman has learned the value of adaptability – especially when some workdays resemble movie scenes rather than reality.
Preslava joined the company back in 2016 with no prior aviation or airline experience. However, after 7 months of training, the specialist was promoted to a Junior and a couple years later – to a Senior Passenger Charter Broker position. Although the career climb was gradual, broker's days have been far from monotonous from the very beginning.
"One day, I could be dealing with a military client flying into a warzone. The next I could be dealing with celebrities and high profile sports teams", Preslava explains, "Given the fast-paced, ever-changing industry that we work in – we face challenges each day. From flying into operationally challenging areas, language barriers, all sorts of authority challenges and global pandemics, mixed with fierce competition and tight deadlines. The challenges are ongoing, but it is what makes me thrive as a broker!"
According to the talented specialist, the adventurous reality would not be as enjoyable without her colleagues. The team has been great companions of the woman's journey – from answering questions to simply showing support, the co-workers have shaped Preslava's experience.
The professional confesses: "I am so lucky to be surrounded by some incredible professionals with pools of knowledge that never seem to dry up – why not make the most of this and continue learning from the best people in the industry? I have said this from the day I walked into the building – my team and colleagues are what makes me wake up with a smile each day – we have an excellent working dynamic, and I look forward to each day because of them."
Preslava emphasizes that, no matter how cliché it sounds, you must be yourself at work. Since being sincere and open-minded is the only way to build long-lasting connections, deal with the unexpected, and grow personally and professionally. The broker adds, "Keep pushing yourself and do not become content. I believe this is what has helped me get to my current role, and I hope it continues to serve me in the future."