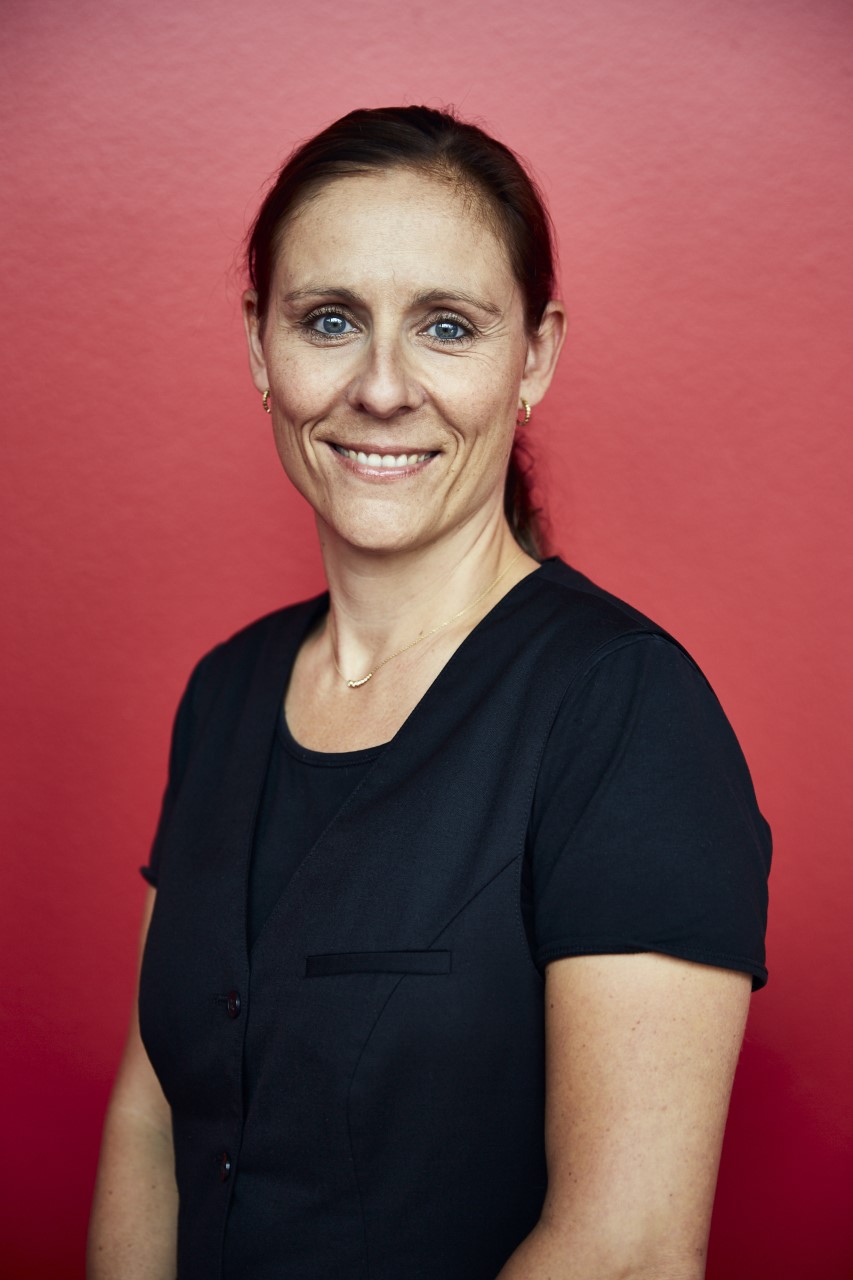 Maria Bendix, Lounge Hostess at Aviator, has been named Employee of the Year 2022 in the category of Proactivity. Her willingness to take on tasks beyond her responsibilities and identify problems before they even arise was what made her stand out from thousands of other Avia Solutions Group family members. According to Maria's colleagues, she is a master at planning, and providing great customer experience seems to come so naturally to her.
"I'm very proud and honored, and I feel very much appreciated by my company to be nominated", says the winner herself. Looking back at the journey that got Maria to this point, she highlights her first experience working at an airport, after which she joined Aviator, back in 2000. She was serving people at an airport café when she realized that the travel buzz is what she'd like to hold on to in the next phase of her career.
On her first day at Aviator, Maria got greeted with a warm welcome from her new team and the familiarity of that special airport atmosphere: "I felt at home". She started working as check-in staff, later tried out the role of gate staff, and in 2004 joined the lounge team she is now still a part of. If Maria could go back to those days, she would tell her younger self: "Don´t let the fear of the unknown scare you", because stepping outside of her comfort zone, from what we know now, only led to greater things.
This last year for Maria was filled with challenges and valuable lessons. Her key getaway from all the chaos in the industry was to stay focused and keep smiling. "We all wanted things to get back to normal, so it was important to see that these difficult times can bring opportunities", Maria shares. As a result, the Aviator lounge business today has a bigger share of the departing passengers in CPH Airport, compared to pre-pandemic numbers.
Being a remarkable contributor to the successful mission of bringing the business 'back to normal' is only one of the many Maria's accomplishments of 2022. She also worked hard on creating a positive and collaborative work environment for her fellow lounge colleagues and newcomers to the team — from smooth onboarding processes to ensuring high job satisfaction.
When asked about the future, she has already set new goals. At the top of the list, Maria has written "self-education". She is hoping to have enough time and energy this year for building her qualifications and expanding her skillset outside of work hours. By doing so, Maria would feel better equipped to take on even greater responsibilities, when opportunities arise.
To everyone reading and thinking about what it would take for me to be selected as the top employee next year, our winner shares her criteria: "You must be dedicated, accommodating, and positive – work attitude is everything!".