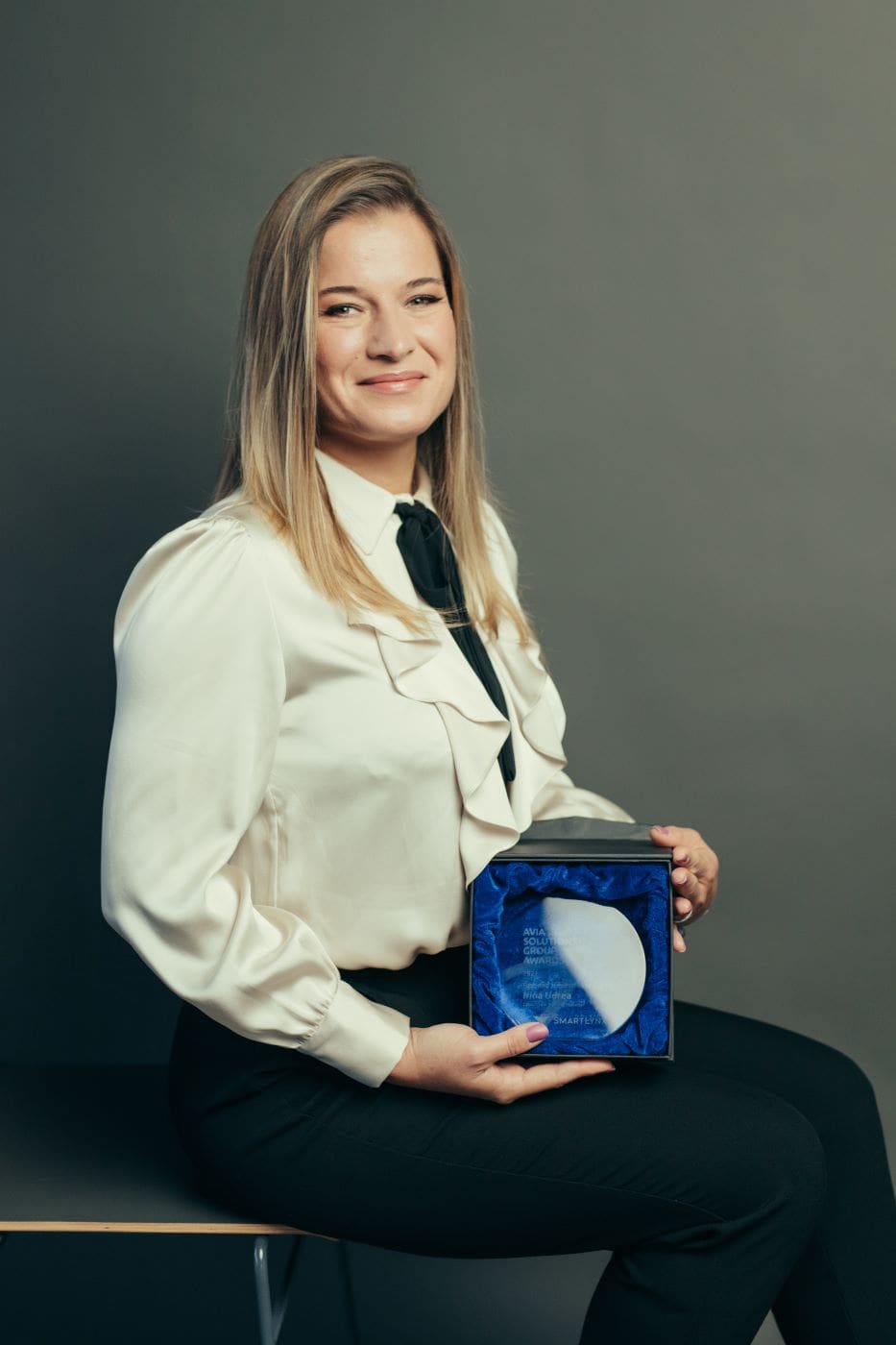 "Find a job you love, and you will not work a day in your life" - an old saying goes. It seems that Irina Udrea has followed the sentiment, went after her dream, and landed a career in aviation.
"I've been fascinated with flying from a young age; however, I've had the pleasure of working in several other multicultural environments around the world at the debut of my professional career. It all changed in 2007 when I've decided to follow my dream and joined the world of aviation. In over 20 years of professional experience, I've developed a solid background in sales, customer service skills but most importantly coaching, which up to date brings me the utmost satisfaction and pleasure and makes every workday feel like a holiday," Irina shares.
In 2015, Irina joined SmartLynx Airlines as Senior Cabin Crew Member, later working as Ground Instructor and Senior Ground Instructor. Two years ago, following a rigorous assessment, she was selected to become a Cabin Crew Training Manager. And her record shows that Irina is excellent at what she does! Last year, Irina received the 'Avia Solutions Group's Employee of the year' award in the 'Fast and successful of the year' category.
"It sure took me by surprise. I had absolutely no idea about my candidacy for this award, therefore, my initial reaction was total confusion, but afterwards it turned into an overwhelming feeling of joy and motivation, a once in a lifetime experience that can't really be described in words."
Yet everyone can tell that the award was well deserved. Irina has played a vital role in ensuring the success of SmartLynx operations during the pandemic. As ACMI services began booming, she has shown extreme adaptability, flexibility, and attention to detail and has managed to recruit and train tremendous amounts of cabin crew members with grace and positivity. "Working for SmartLynx and Avia Solutions Group as a whole, I can't really think of any disadvantages. Working in a friendly and dynamic environment alongside colleagues that feel more like a family than co-workers it's the ideal place to be. I'm actually proud to be part of a company that's growth-oriented and I'm set to always give my very best to support this growth," she says.
So, Irina, what's next on your agenda? "I can call myself ready for whatever my professional career has in store for me for the long run. For now, though, I'm very happy where I'm at and enjoy the work environment I'm a part of."