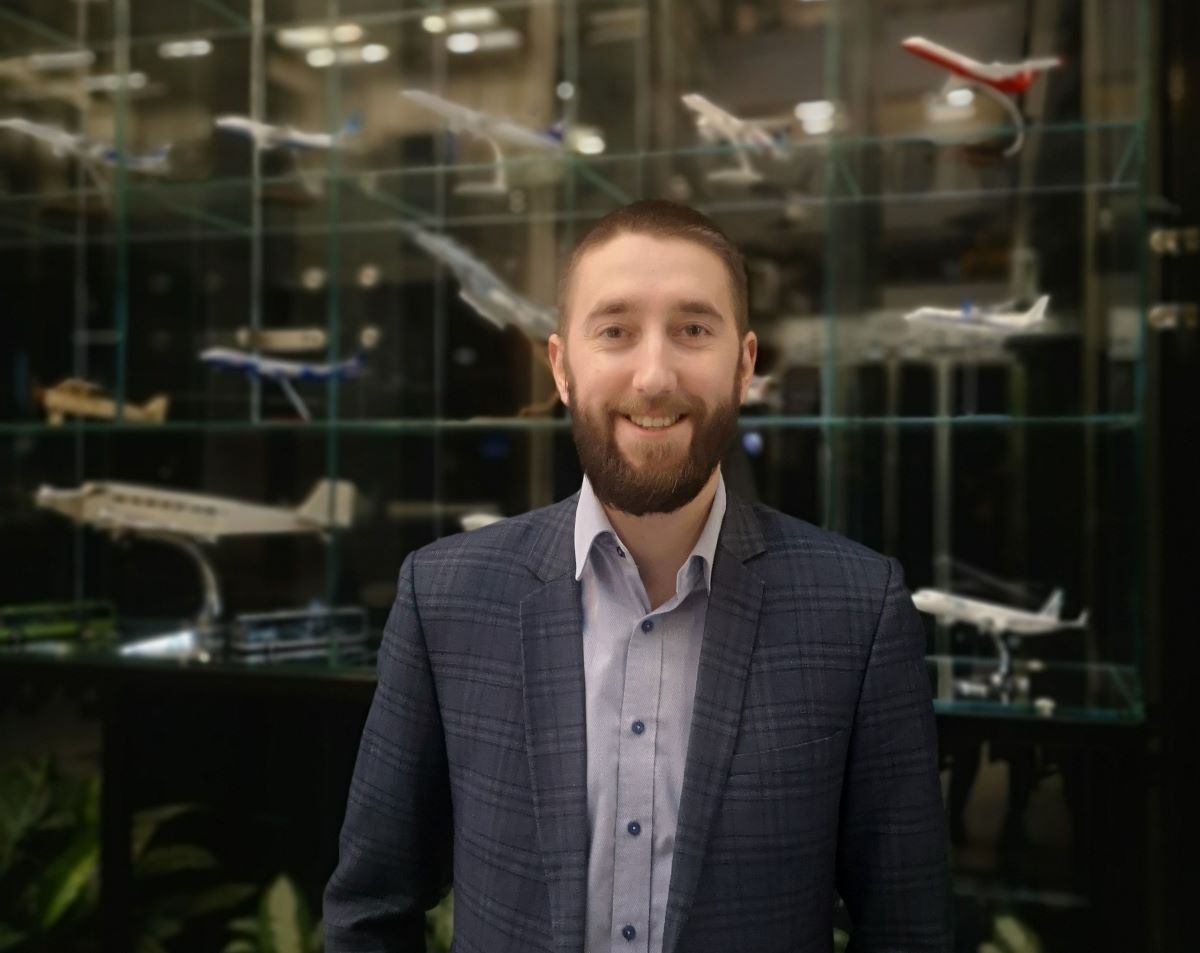 Dovydas Rokas, a Finance analyst at FL Technics, says, that his friends and family think that all he does all day every day is calculating something relating to aircraft. Yet this is quite far from the truth - Dovydas claims that working for FL Technics is exciting and not at all mundane.
"I think that the main advantage of FL Technics is fast growth - we constantly have acquisitions, development projects, and it gives us an opportunity to do truly exciting work," Dovydas shares. "What is more, due to the variety of activities within the company, every day here is different, and it is a big advantage as we learn new things continuously."
Dovydas began his career in Avia Solutions Group 3 years ago when a colleague from his previous place of work shared information about an open position at FL Technics. "Ex-colleague's feedback about people working here and the company itself was positive, so I took this opportunity and applied for the job." And he got it!
Since that day, Dovydas has been an important part of the FL Technics team. His significant contributions to important operational and strategic projects of FL Technics group's development over the last year have not gone unnoticed and he has received the Employee of the year 2021 award in the Devotion to Duty of the year category. And yet, he stays humble about this achievement saying, "I felt very surprised but, at the same time, excited and glad."
According to Dovydas, there are many things that motivate him to do his best in this position. "I would say that the whole environment around me gives me the energy to do my tasks – experienced colleagues, motivating management. In addition, I think that I am a dutiful person, so there is no better energy boost to finish a task than an impending deadline."
While the last couple of years were difficult for many professionals from the aviation industry, Dovydas shares that there has been one positive outcome from this whole situation. "One positive thing for me personally, which would not be possible without this pandemic situation - the hybrid work model. I noticed that I am more productive while working remotely. I understand that live meetings with colleagues have more advantages, but when we have individual work to do - remote work is a better option. Thus, a few days working from home and remaining part of the office per week is a perfect balance for me," he explains.
So, what's next? "Career-wise – I plan to continue gaining experience, being a useful member of the team. And in personal life – I have a goal to acquire a pet during Y2022."