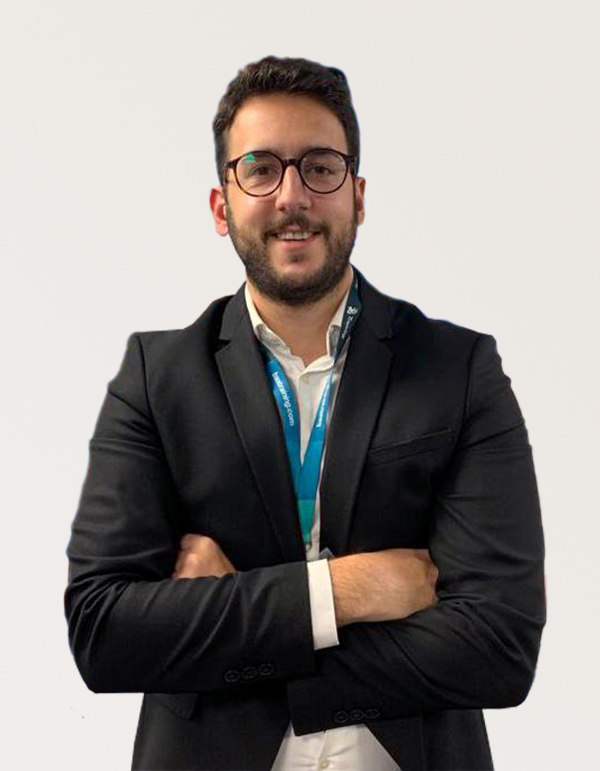 In 2021, Victor proved himself to be an irreplaceable team member of BAA Training Spain. He was a crucial part of the Turkish Airlines cadet program project and showed an exceptional hands-on approach while inspiring the team and the students to work harder and achieve even more than they had thought possible.
From those early beginnings, Victor has risen to his present role as Flight Operations Director; but what exactly are the duties and responsibilities of a Flight Operations Director (FOD)?
Although there are no typical days for a FOD, Victor offered an insight into some of his most fundamental responsibilities.
In close cooperation with the Technical Department, the FOD's principal function is to ensure the smooth running of Flight Schools in all Flight Bases. The role also demands being responsible for effectively implementing, managing, and monitoring all related flight operations, along with the management of the workflow and time scheduling of personnel.
The role also calls on the FOD to be responsible for continuously ensuring quality control standards with the company's major post-holders, along with fulfilling all requirements for internal work orders – work rules, fire protection, work safety, hygiene, and a multitude of other important practices that ensure the smooth running of all procedures and the path towards profitable growth.
Along with the day-to-day strategies designed to ensure smooth operation, the FOD is Responsible for developing and monitoring flight base performance metrics to evaluate the effectiveness of Flight Trainings and to set short and long-term goals for the team. They also hold responsibility for observation, implementation, and ensuring compliance and timely renewal of the regulation adjustments according to EASA and Spanish and Lithuanian CAA authorities.
A really good FOD can't be just one thing, they have to be adaptable, flexible, and able to keep many balls in the air at any time. The role also involves providing recommendations on employment procedures as well as decisions in close cooperation with Ab Initio HR Business Partners. And, as the saying goes, 'no man is an island' no FOD can do without the team around him or her. Part of that process involves conducting Daily Management System (DSM) meetings and briefings with the Operations Manager, Chief Flight Instructor(s), and Technical Department stakeholders to achieve quarterly, annual, and long-term goals.
Now that you understand a little more about Victor's role as a Flight Operations Manager, let's hear his thoughts about his journey, his present role, and his plans and predictions for the future.
You have just been named Employee of the Year. Congrats! How did you react to the news and how did it feel to receive this great award?
I had many feelings at the same time; gratitude to my team members, motivation, and happiness. I was so thankful to BAA Training and Avia Solutions Group for giving me this great opportunity when I became a part of the family.
To get to this point in your career, can you tell us a little about your education and previous work experience that brought you to this achievement?
I have a degree in economics, a Master's in Business Administration, and the title of Expert in Marketing and e-Commerce, but my real expertise lies in data analysis as applied to Operations. My previous life experience has thought me not to give up, to be resilient, to always keep a focus on my goals regardless of what may happen, and to keep on improving day-by-day, working together with the team as a family unit.
How and when did you join the ASG family, and what positions have you held during that time?
I joined ASG just over one and a half years ago as an Operational Manager. I was then promoted to the position of Flight Operations Director, a position I hold to this day.
Can you tell us some of your thoughts or experiences about what it's like to be part of the ASG family of companies? What are the advantages – and disadvantages, if any?
Being part of the ASG family and BAA Training is an amazing opportunity for growth as a professional while working in a multicultural environment and learning from the very best aviation professionals in the business.
Now that your hard work has been officially recognised, do you have any further career and personal plans and aspirations within the ASG family?
At the moment I am totally focused on current and upcoming BAA Training projects. In the coming years, I would like to keep on collaborating and growing my role within the BAA family.
The past two years have been pretty tough for the entire aviation industry, but for you, what are the positives you've taken from this period, and the people around you?
The most important lesson we have learnt is to keep going despite the challenging times we live in. In times of difficulty, myself and my team members have discovered ways to find new opportunities in the market while keeping ourselves constantly motivated and improving every aspect of our processes.
When things get tough and very demanding in your job, what gives you the energy and the drive to keep going? And is it something that you've learned, or just a natural part of your personality?
I'm lucky to be a part of a team that is constantly inspiring; a factor that gives me all of the energy I need to keep going. Another important factor that keeps me focused is the responsibility to keep the company on a set track and to continue the relentless drive for constant improvement.
On a more personal note, if you weren't working in your present job, what other occupation or profession do you think you might have pursued, or even dreamed about?
The job of a Criminologist, working with investigation techniques and dealing with victims and criminals in different environments and situations is something that I think I would have found extremely interesting.
And finally, because of the industry you work in, what do your family and friends 'think' that you do every day?
They are curious and interested to know all the projects we are working on in BAA Training. They feel proud to have a relative being part of the aviation industry and a part of one of the biggest and best companies in Europe.