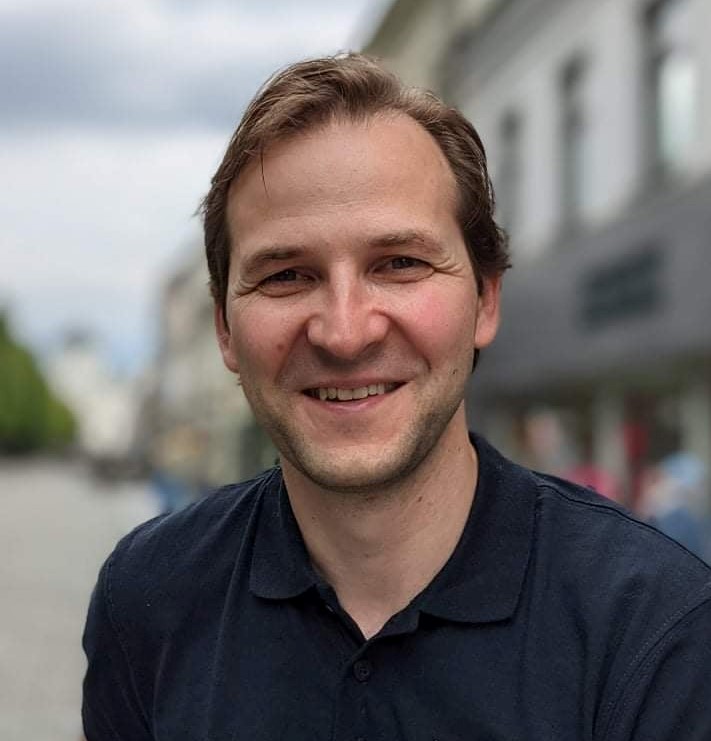 Remigijus Jakucinskas has been a crucial part of the Avion Express Commercial Team and has played a key role in starting and expanding the charter business line. Using his contacts, professionalism and expertise, Remigijus' major achievement was generating a contract with the largest tour operator in the Baltics.
Having been named as Avia Solutions Group Employee of the Year, Remigijus Jakucinskas, a Commercial Project Manager with Avion Express, believes that it was his early fascination with the aviation industry that has helped lead him to this high point in his career.
Working with Avion Express, a leading global narrow-body ACMI and charter service company and a member of the Avia Solutions Group family, Remigijus has taken his aviation career to exciting new heights.
Despite super-charging his career, the Employee of the Year award came as a big surprise for the commercial project manager. When he received the news of the award – one day before the ceremony – he admits to experiencing the most amazing feeling to receive attention and appreciation from his colleagues and the company in general. In his own words, Remigijus said, "that it will be a moment that will live long in my memory," and one that "will oblige me to seek even greater achievements in the future."
Involved in the aviation industry since 2004 he admits that it was a long road to this proud moment. Ever since his very first flight as a passenger, Remigijus instinctively knew that it was a field that he would like to explore further. Armed with the first seeds of an idea, and a plan in mind he took his first aviation steps working with a well-known low-cost airline. In this role, Remigijus was employed in the company's marketing department promoting the airline's new routes and giving him a firm grounding in the industry.
Following his time in the marketing department, which he regarded as an enlightening and enjoyable experience, his aviation career took off with subsequent positions in multiple airlines involved in different sectors of the industry. While working with these companies he had the opportunity to gain a deeper insight into the entire industry: low-cost carriers, charter airlines, business aviation, and aviation brokerage, which all helped to broaden his horizons and to help him fully understand the aviation sectors which best matched his character and personal skills.
In 2019 he began his career as a commercial project manager with Avion Express. With Avion Express his role entails providing wet lease and charter service to a global list of clients, the experience of which he had gained previously and now applies daily. From the very first day with Avion Express, Remigijus was impressed by the fact that he never felt like a stranger and was overwhelmed by the trust and support he received from his colleagues.
One of the main factors that Remigijus cites for his success, is Avia Solution Group's prominence in the global aviation industry that has helped to open new doors and has helped him to make valuable new connections industry-wide. In his opinion, "the willingness to share contacts and networks among Avia Solutions Group family members offers unsurpassed benefits that will only increase in the future. Having such a diverse network of partners and like-minded thinkers enhances our effectiveness to do better business in the aviation world. It feels like a true brotherhood, I can travel to the far side of the globe and it's always a great feeling to find a colleague from the Avia Solutions Group family wherever I go."
It's not every career change that can give people the opportunity to fully utilise their abilities. However, since joining Avion Express, and being part of the ASG community, the commercial project manager still sees the potential to grow together along with his colleagues to source and harvest new projects and lead the company in exciting new directions.