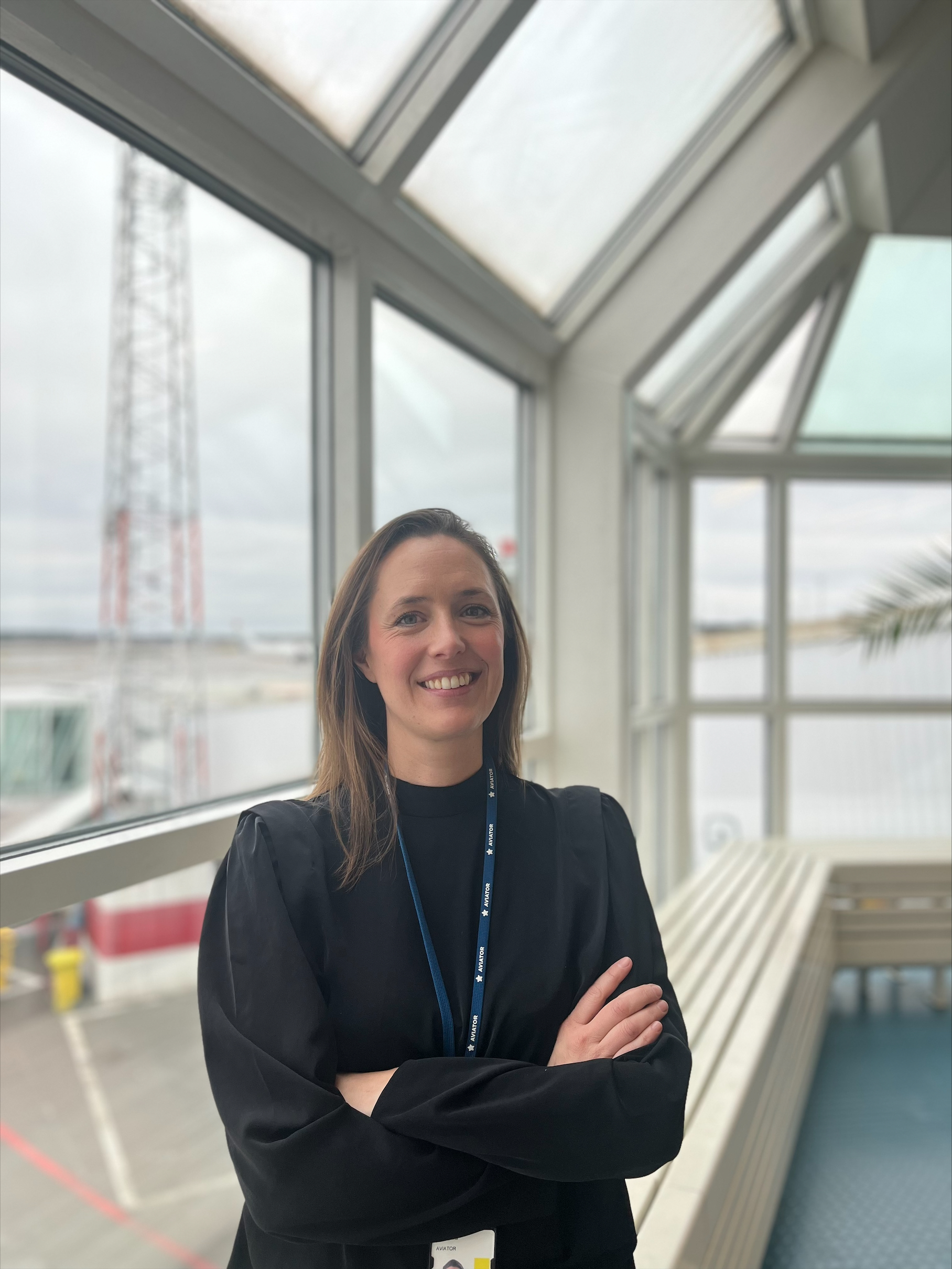 Erika Romans, Department Specialist at Aviator, has been named Employee of the Year 2022 in the category of Innovation. Last year, her efforts, dedication, and innovative approach to passenger services and operations resulted in her commercial numbers exceeding targets by around +200%. Erika's brilliant performance simply couldn't have gone unnoticed — first nominated by the team and higher management, later she stunned the board with the outstanding results and, deservedly, was crowned the winner.
The success story started 17 years ago when Erika was celebrating the end of a long backpacking trip. At a party, she overheard about an open vacancy and got intrigued: "Back then, I wasn't actively searching for career opportunities, but getting a taste of something new sounded like a great way to spend the rest of my summer". Now, looking back at the early days with the team she now calls her second family, Erika wishes she wouldn't have worried so much because it all turned out great.
Before taking on the current role, Erika was already familiar with the aviation world, as she's been exploring the ground handling sector for years, trying out various positions: Check-In Agent, Gate Staff, Ticket Office Administrator, Dispatcher, Supervisor, and Quality Coordinator. Taking all the experience into account, she joined the group knowing what's needed to continue growing: "Confidence, opportunity, and professionalism — also the three key words that embody Avia Solutions Group".
When asked what challenges Erika the most, she highlights the nature of working with deviations and airline audits/findings in general. "You might notice something not working well and it could draw you in, until you find yourself out of energy, trying to solve it all", she explains. However, Erika points out that it's possible to find balance by working forward, with such elements as training, new procedures, or customers, which requires time but can be an effective solution. According to her, everyone needs to work proactively and, most importantly, be transparent about any challenges standing in their way.
Last year, the winner was mainly focused on establishing some crucial passenger service procedures and the operational organisation. With the help of, as Erika puts it herself, "fantastic team and supportive management", old goals are now ticked off and there's room for new ones. At the top of the list for 2023 —ensuring a successful start to the operations project with one of the largest airlines in Europe. The steps to achieving this goal include mapping the airline's processes and requirements and then incorporating them into the Aviator's operations. "The process will require lots of recruitment and training, and I plan to contribute as much as I can, not forgetting the station, as we get ready for the summer", Erika gives us a preview of the upcoming year.
Stepping into a new year with a trophy can either feel like a motivation boost or a sign to take a step back. But after getting to know Erika better, and how she values the ability to see where something could be improved, there's no doubt this new chapter will be full of discoveries.