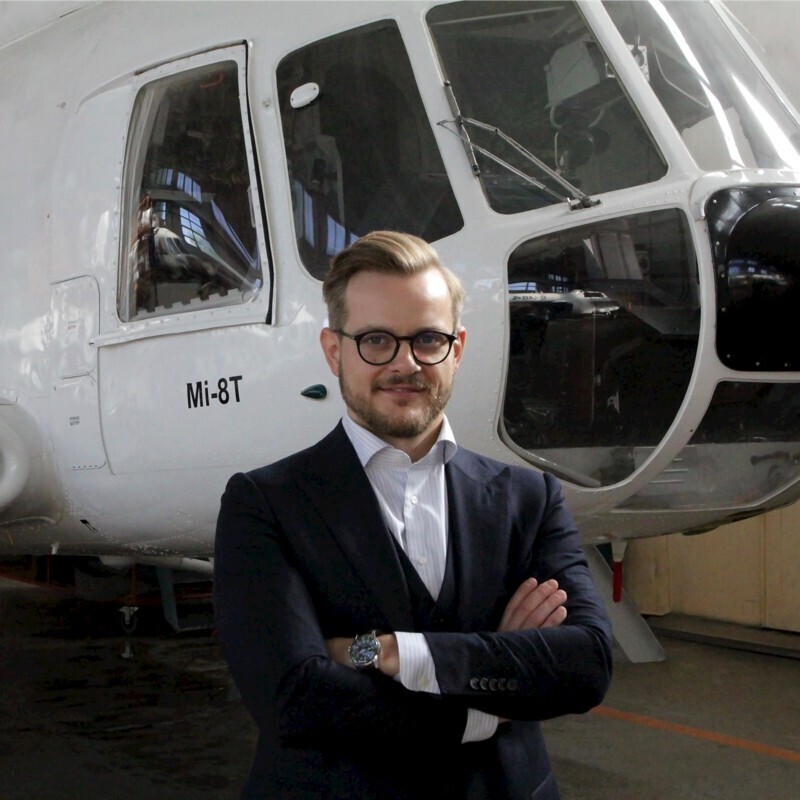 Here, at Avia Solutions Group we have many charming and devoted colleagues who stand out with their exceptional dedication to work and stunning achievements. Meet Mindaugas Trapenskis - one of the last year's MVP, who also won the well-deserved trophy – An Employee of the Year Award. Director of Sales at Helisota demonstrated high business situation awareness and managed to create a brand new service - Helicopter overhaul at the customer's location. There's no doubt that this innovative turn was one of the factors leading him to the podium and encouraged him to reach higher business levels.
Mindaugas started his journey at Helisota 11 years ago as a young sales specialist, and since his first day, he felt that this position was the right place for him. During those years, he demonstrated remarkable results, and even going through an extreme pandemic situation, he maneuvered the business at the highest levels.
"Despite all the challenges, this year was great for our sales team, and we managed to sign a significant number of major contracts. Successful agreements could be achieved only with the daily efforts of a dedicated, adaptive, and flexible team," - on work ethics and crew dedication tells Mindaugas. He also highlights that coping with COVID challenges wasn't reinless because the team worked hard and had a previous strong background for extreme conditions.
Mindaugas is a true professional in their field, and as a team leader, is strict and precise. On the other hand, he admits that being an excellent supervisor, you have to be very open and transparent. We believe that those contradictive characteristics combined with his effort and hard work led him to receive Innovation of the Year award in the yearly Avia Solutions Gruop's employee awards.
"I am very happy and proud to be awarded for Innovation of the year. I believe that this new 'helicopter overhaul at the customer's location' product, which we developed and sold, will significantly impact our companies' further progress. "
With all his ambition and joy, Mindaugas is looking forward to 2021 and believes it will be a challenging but equally rewarding year. As long as you have such a state of mind, everything is possible here.