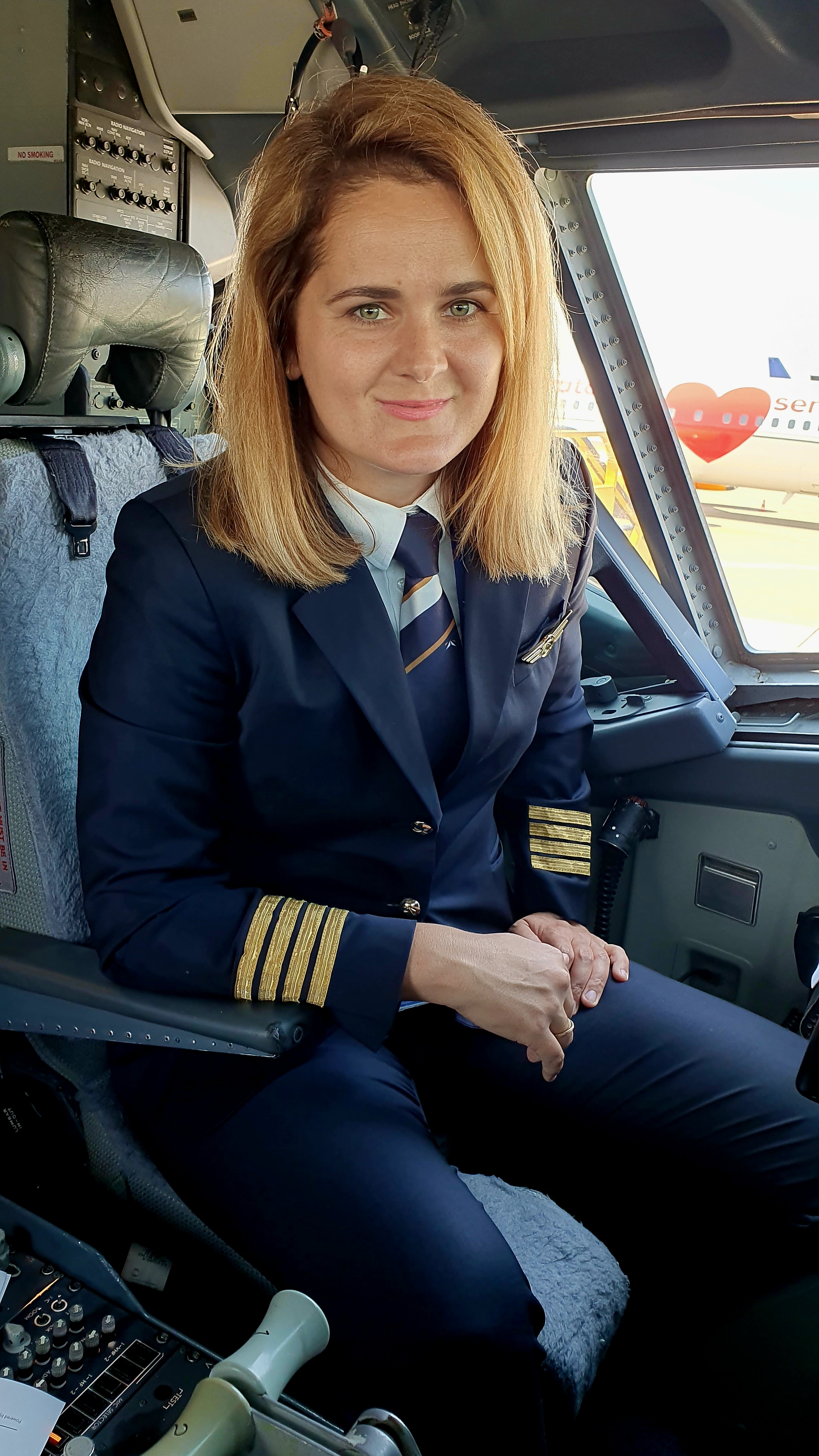 Silvia Kobliskova, a seasoned B737 captain at AirExplore, shares her remarkable journey from a ground-based role to commanding flights in the sky. Her story is one of determination, perseverance, and a deep-rooted passion for aviation.
Silvia's fascination with aviation began at a young age. Like many aspiring pilots, she dreamed of taking to the skies from the moment she could remember. The allure of flying was irresistible, and she was determined to turn that dream into reality.
However, the timing wasn't ideal when Silvia completed her pilot training and graduated from college in 2012. The aviation industry was still reeling from the financial crisis of 2008-2009, leading to a surplus of experienced pilots and a shortage of job opportunities for newcomers. Undeterred, Silvia decided to take a different route.
Curious about other opportunities within this field, Silvia joined AirExplore as a Flight Operations Engineer in 2013. While it wasn't her initial plan to work on the ground, she was grateful for the opportunity to be part of the aviation world. She was determined to make the most of it, all the while holding onto her dream of becoming a pilot and making use of her pilot training. Two years later (2015), she started flying as a First Officer.
When asked about the challenges she encountered during this transition, she shared, "It felt like a fresh start, considering it had been a while since my pilot training, and I needed to rebuild my confidence". However, Silvia's determination, along with support from her family, friends, and colleagues, helped her move forward.
Soon, she discovered her previous office experience was more than valuable — it gave her a solid foundation for her pilot career since she was familiar with all the company procedures, paperwork, and internal operations. "My transition to becoming a pilot was much smoother than I could ever imagine, and I'm grateful for the opportunity to continue growing in the flight operations engineering department too, where I spent another three years alongside flying", she said with a smile.
Silvia's story should certainly inspire those considering a career change or entering the aviation industry for the first time. "In my eyes, aviation is very dynamic and in constant development, where everyone could discover themselves as professionals in completely new colors", says Silvia, our living proof that switching roles can be a rewarding and fulfilling experience.
Reflecting on her own journey, today, Silvia has no regrets regarding her career: "I always set small goals in life, I tend to try and see how things go before making any assumptions or even leaving time for fear, and, as you can see, it pays off!"